The Most Dependable Pallet Company in New Jersey
Love Pallet Company, LLC. was established by Joseph and Susanne Lanzafama in 1972. The company is still family owned by Husband and Wife with their five children and operated with over 25 employees.
We are a bilingual company, with English and Spanish both spoken.
With over 25,000 pallets in stock we are ready to serve you; Please email us at lovpal@aol.com or call us now at (908) 964-3385 for all your pallet needs.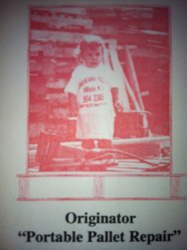 Contact Us
Our knowledgeable staff is ready to help you! For more information about our products and services, feel free to reach out. You may call us or send an email to lovpal@aol.com. We look forward to serving you.